WHAT IS nupateer.com?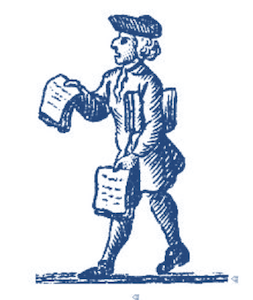 nupateer.com is an ideas and campaigning website focused on Scotland's positive place in the UK and the way that the SNP seek to undermine that. It was set-up in early 2014 by Keith Howell. The name 'nupateer' reflects the ambition to provide a modern digital age version of the pamphleteering that was commonly used to communicate ideas after the invention of the early printing press, particularly by those wanting to propose new ways of thinking or to challenge wrong-doing in the establishment.
During the 2014 Scottish Referendum campaign, nupateer.com aimed to shine a light on the way that the SNP Scottish Government set out to mislead the people of Scotland, including its improper use of public resources in publishing nationalist propaganda under the guise of an official White Paper.
Since then, nupateer.com has continued to focus on Scotland and the nationalist obsession with trying to undermine and break-up the UK.
All of the many articles, videos and other material published on nupateer.com in relation to the Scottish Referendum are still available on the site – now archived under the 2014 Scottish Referendum tab.
nupateer.com and its content has all been developed and written by Keith Howell.
The Electoral Commission require all publishers of material seeking to influence the outcome of an election or referendum to include an Imprint making clear who the publisher is. This Imprint and other information can be found under the Info tab.