WHAT IS nupateer.com?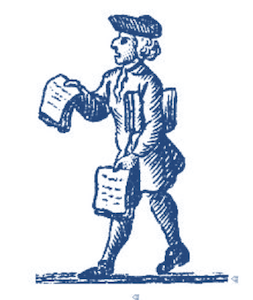 nupateer.com is an ideas and campaigning website covering a range of issues of the day, set-up in early 2014 by Keith Howell. The name 'nupateer' reflects the ambition to provide a modern digital age version of the pamphleteering that was commonly used to communicate ideas after the invention of the early printing press, particularly by those wanting to propose new ways of thinking or to challenge wrong doing in the establishment.
During the 2014 Scottish Referendum campaign, nupateer aimed to shine a light on the way that the SNP Scottish Government set out to mislead the people of Scotland, including its improper use of public resources in publishing nationalist propaganda under the guise of an official White Paper.
Moving into 2015 nupateer will continue to have a focus on Scotland – initially looking at the implications for Scotland of the apparent rude health of nationalism in the run-up to the May 2015 UK General Election – while at the same time widening its coverage to cover other ideas, in-keeping with the original broader objective of the site and to demonstrate that despite the exaggerated sense of Scotland and what it means to be Scottish that the SNP like to promote, there are in fact many important things to think about beyond the nationalist obsession with trying to undermine and then break-up the UK.
All of the many articles, videos and other material published on nupateer in relation to the Scottish Referendum are still available on the site – now archived under the 2014 Scottish Referendum tab.
nupateer.com is owned by Ordinary Man Productions, a Scottish based company that develops 'thinking' apps and websites. The company is wholly owned by Keith Howell.
The Electoral Commission require all publishers of material seeking to influence the outcome of an election to include an Imprint making clear who the publisher is. The Imprint for this site and all the material published here is as follows:
Published by Ordinary Man Productions Limited, White Moss, West Linton, Peeblesshire
Promoted by Keith Howell, White Moss, West Linton, Peeblesshire.
This imprint and other information can also be found under the Info tab.